A Step-by-Step Marketing Guide for
Kickstarter Campaigns
– Based on Raising $206,684 for our Project –
How do you take a brand new product and get thousands of people to buy it?
In August 2017, we launched a Kickstarter campaign for the world's first travel pull-up bar, and raised $177,226 on our Kickstarter, $12,858 on our IndieGoGo, and $16,600 in upsells on BackerKit.
Successfully launching a new product involves coordinating a variety of marketing strategies, weaving them together in a way that gets backers excited to buy.
Throughout the process, we implemented a range of different marketing tactics, including:
Facebook Ads. This accounted for at least $100,000 of our raise.
Email Marketing. We used FB Ads to build a list of 5,000 emails. Then, used those emails to sell $32,000 on Day 1.
Press and PR. We were featured in Men's Health and Uncrate. PR drove about $40,000.
Cross Promotions. It's free, but only accounted for 2.5% of our total raise.
Upsells and IndieGoGo. Our post-campaign marketing accounted for about $30,000.
In this guide, I'll walk you through all the strategies we used. We'll talk about what worked, what didn't work, and how you can take these ideas and use them in your product launches as well.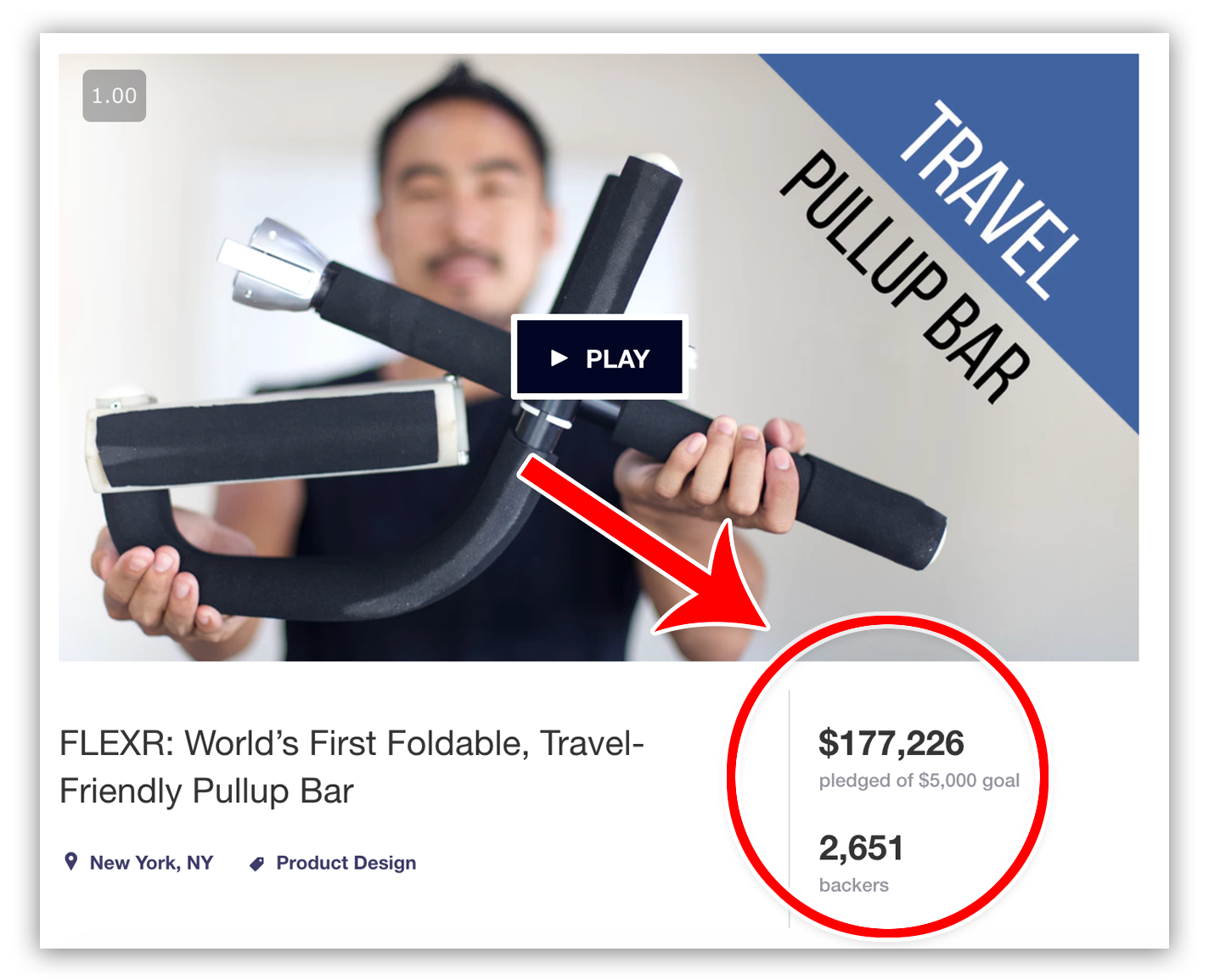 By the end of our Kickstarter campaign, we even got featured in …
Although we launched our product on Kickstarter, these strategies can apply to any type of crowdfunding – IndieGoGo, GoFundMe, etc.
So, grab a cup of coffee and take a seat. Let's chat about how to make your Kickstarter a success.
P.S. If you like what you read here and want to work with me directly, you can do so here.